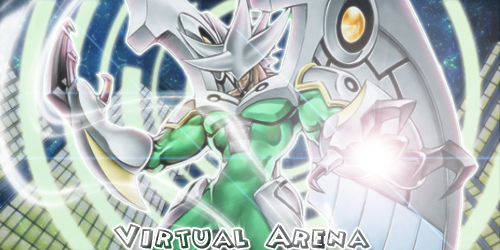 Here are the new Virtual Arena rules:
1. Every time up to 7 people can join Virtual Arena
2. The Virtual Arena will be like a small tournament that will last as many days as the number of its participants. For example if participants are 5 the Virtual Arena will last 4 days. cause you must duel all of them (you are 1 participant so you will have to play 4 matches)
3. Every day i will make brackets with the participants.
4. You have a different opponent every day. Your goal is to beat them in a match duel (first to 2 wins). You will duel all participants until the end of the Virtual Arena.
5. If you are not active during the day your opponent takes a win against you. If you both are not active you both lose
6. At the end of the week the participant with most wins is the winner of the Virtual Arena. If there is a tie the people with the same number of wins will duel each other for first place. The winner is declared the Virtual Arena Champion.
7. Make your registrations like this:
VDA Name:
KCVDS Name:
HAM Name:
The ban list is this:
Burn decks
Stall,OTK,FTK
Exodia
Machina
Final Countdown
Gadgets
Infernity
Naturia
Gladiator Beasts
Blackwings
Lightsworns
X-Sabers
Up To 3 Cards From This Meta Decks Are Allowed.
I really propose to everyone to join Virtual Arena cause in the future many things will be based on it. And by many i really mean MANY.
Each week's winner will win 500VC and the title of Virtual Arena Champion witch will be posted at the left of our forum under top posters so for everyone new member or old member to see.
_________________

Hamachi: VDA_LEADER_EVIL_MASTER no password join it only if u cant find me on any other network.